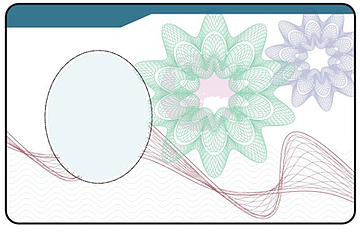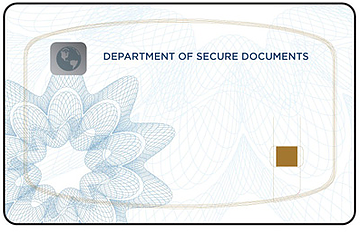 Specialty Products
CheckPoint Card Technology, LLC manufactures a line of long-life composite cards manufactured from combining multiple layers of PVC and Polyester in I-Beam construction called TuffCard® 5 and TuffCard® 3.
"The revolutionary TuffCard® products influence any conventional and specialty market where durability, longevity and cost are essential. By utilizing the most current technology to create these cards, we are confident that we will be able to help match our customers' needs and surpass their expectations."
The product also warrants itself to applications requiring Magnetic Stripes, Dye Diffusion and Thermal Transfer Printing, resulting in a high quality four-color process image. Both TuffCard® products passed the INCITS and ISO requirements for flex, stress, humidity, cracking and peeling.
The Original TuffCard™ Line of Composite Cards
Exclusively From CheckPoint Card Technology
The Industry Leading TuffCard™
Line of Long-Life Composite Cards
TuffCard™ 3-Year Card
TuffCard™ 5-Five Card
TuffCard™ 6-Plus Year Card
The TuffCard™ line of composite cards, are proven to be Extra Tough and Durable and will hold up in the harshest of environments. TuffCard™ materials have been specially formulated to endure extreme climate change and endure repeated abuse as in a college environment.
TuffCard™ unique I-beam composite structure enhances the structural integrity of the card, by providing additional core strength due to its multiple layers of PVC and Polyester.
TuffCard™ is ideal for use in commercial and industrial settings such as government, colleges, driver's licenses, identification cards, and any environment that requires the card to withstand repeated abuse.
The TuffCard™ line of composite cards, are receptive to all dye sublimation printers and applications that require flush magnetic stripe and/or bar code transactions. They also passed the INCITS and ISO requirements for flex, stress, humidity, cracking and peeling.
Polycarbonate Security Cards
Polycarbonate is composed of layers of highly durable materials that offer a card life of at least ten years, while providing enhanced security features due to the multiple layers that make-up the card. The layers are fused together by laminating all the structural layers under heat and pressure, so that they cannot be separated when tampered with.
Because of its durable, temperature‐resistant and impact‐resistant characteristics, polycarbonate holds up extraordinarily well in extreme weather and environmental conditions, making it preferable to other plastics or composite materials used in advanced ID cards. In regions experiencing extreme heat and humidity, cards made of other plastic materials can easily melt or warp in the heat or direct sun, effectively ending the card's useful life well before its designated expiration date.
Polycarbonate, resistant to thermal stress, offers an alternative that can prolong card lifespan many times over. Governments in some areas that now reissue driver licenses every year can benefit economically and administratively by issuing polycarbonate‐based documents that last up to ten years. When weighed against the cost of less expensive cards that need frequent replacement, polycarbonate cards may offer a long‐term economic and administrative advantage.
The polycarbonate films are designed to be printed prior to lamination using polycarbonate-capable printing presses and specialty inks. In recent years we have seen polycarbonate-faced ID cards become increasingly widespread, aided by the use of smaller and lower cost laser engraving equipment.
Polycarbonate Laser Engravable