DELIVERING YOUR PRINTED PIECES CAN BE A JOB IN ITSELF.
We can create a full service delivery program to assemble, stuff, and mail your project in a single batch or directly to each recipient. Offering both automated and personal touch options, we can develop the perfect fulfillment solution to fit your needs for single or ongoing campaigns.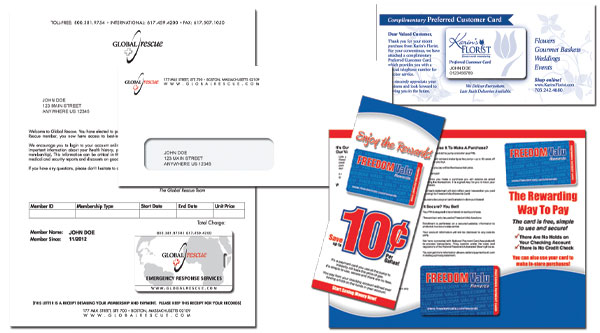 Personalize cards with embossing or flat graphics
Print and personalize card holders or letters
Match and affix personalized cards to personalize letters or card holders
Print window or regular envelopes according to your specifications
Assemble personalized kits
Insert personalized cards and letters into envelopes
Seal and address envelopes
Sort and mail the complete package
Let Us Take the Headache Out of Your Next Project With Turnkey Fulfillment Services.
Why Choose CheckPoint Card Group?

Proudly Manufacturing in the USA from TN & FL

Buy Direct from the manufacturer and $AVE

FAST Turnaround & LOW Minimum Quantities