WE CAN HANDLE YOUR MOST COMPLICATED PROJECTS
We have experience producing specialty plastic cards containing complex security features including holograms, color shifting ink, microtext, RFID, and more. Our cards have been used for government IDs, driver's licenses, gun permits, and other uses requiring a high quality, complex card solution.
High Security Plastic Card Printing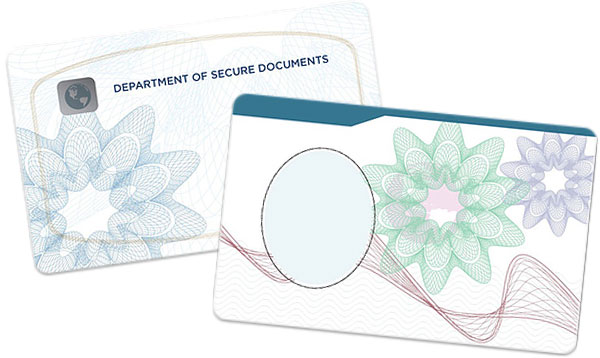 Security plastic cards are comprised of two elements. The first contains the features that will make this card unique and difficult to replicate. This can be accomplished using a unique design combined with a variety of elements:
Color Shifting Ink
Holograms
Microtext
Guilloche Printing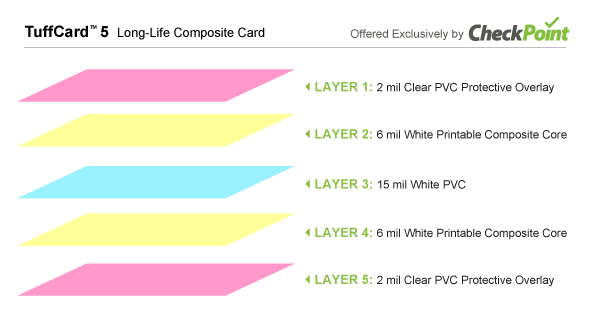 The second element required for security plastic cards is for them to be printed on highly durable plastic cards constructed of multiple layers that stand up to the harshest elements.
CheckPoint Card Technology manufactures a proprietary line of long-life composite cards manufactured from combining multiple layers of PVC and Polyester in I-Beam construction called TuffCard®.
The revolutionary TuffCard® is ideal for use in commercial and industrial settings such as government, colleges, driver's licenses, identification cards, and any environment that requires the card to withstand repeated abuse. The product also warrants itself to applications requiring Magnetic Stripes, Dye Diffusion and Thermal Transfer Printing, resulting in a high quality four-color process image. Both TuffCard® products passed the INCITS and ISO requirements for flex, stress, humidity, cracking and peeling.
Polycarbonate Security Cards
Polycarbonate security cards are composed of layers of highly durable materials that offer a card life of at least ten years. These cards provide enhanced security features due to the multiple layers which are fused together and cannot be separated when tampered with.
Because of its durable, temperature‐resistant and impact‐resistant characteristics, polycarbonate holds up extraordinarily well in extreme weather and environmental conditions, making it preferable to other plastics or composite materials used in advanced ID cards. In regions experiencing extreme heat and humidity, cards made of other plastic materials can easily melt or warp in the heat or direct sun, often ending the card's life before its designated expiration date.
Governments can benefit economically and administratively by issuing polycarbonate cards when weighed against the cost of less expensive cards that need frequent replacement. Polycarbonate cards are designed to be printed prior to lamination using polycarbonate-capable printing presses and specialty inks.
Why Choose CheckPoint Card Group?

Proudly Manufacturing in the USA from TN & FL

Buy Direct from the manufacturer and $AVE

FAST Turnaround & LOW Minimum Quantities